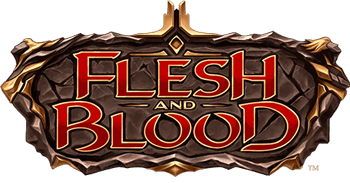 GEM Software
Sign up to the official LSS Game Event Manager software to easily run & report tournaments, manage your store information, sanction pre-release events, qualify for OP support, and more!
B2B Purchasing
Thank you for your interest in stocking Flesh and Blood TCG. FAB is available to order from the following distribution partners. If a distributor is not listed for your territory, contact us at b2b@legendstory.com.
United States of America
---
Australia
---
New Zealand
---
Taiwan
---
Malaysia
---
Europe
Coming soon
---
United Kingdom
Coming soon
---
b2b@legendstory.com
If you are a distributor interested in bringing Flesh and Blood to your territory, contact us!